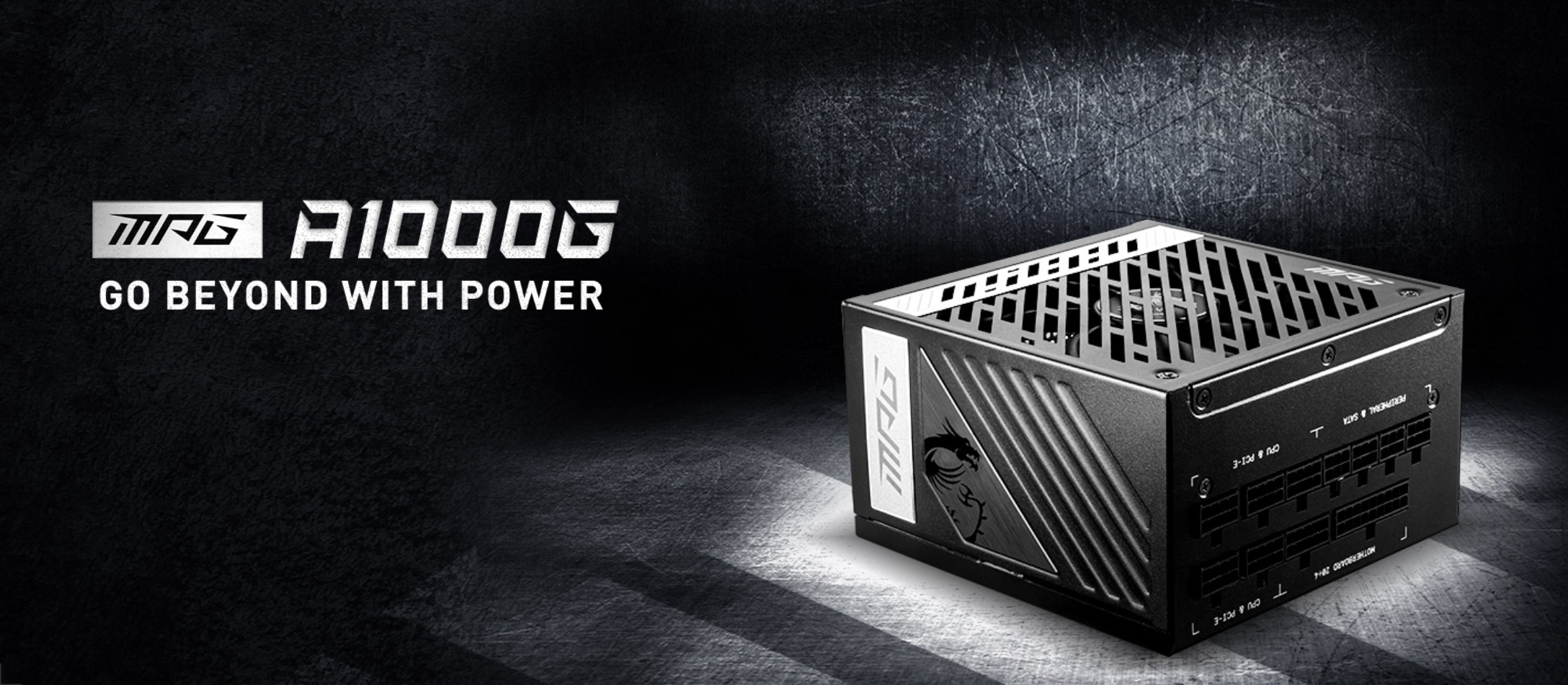 POWERED BY MSI
Create and establish the most powerful setup with Powered by MSI products, including PC case, motherboard, liquid cooler, graphics card, and power supply unit.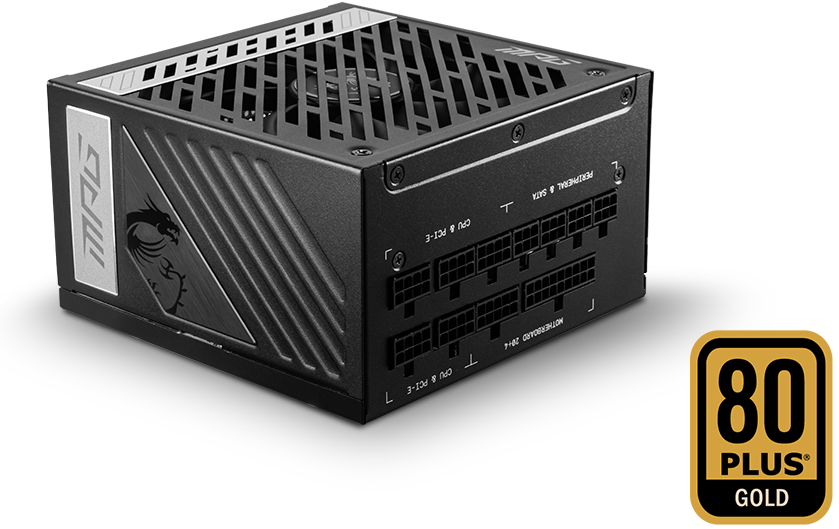 80 PLUS GOLD CERTIFIED
The efficiency of your power supply directly influences your system's performance and your power consumption. The 80 PLUS Gold certification promises lower energy consumption and higher efficiency.
0% RPM MODE
The fan 0 RPM mode can stop the fan's operation when TDP is below 40% to let you enjoy gaming in silence.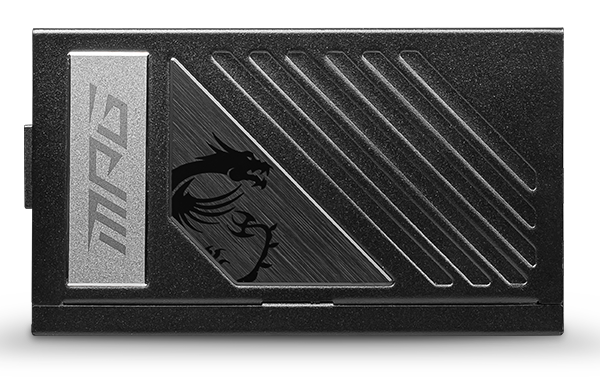 100% Japanese
105°C Capacitors
Aiming for unwavering product quality and performance stability, the MPG A1000G comes with 100% Japanese 105° C capacitors and solid capacitors.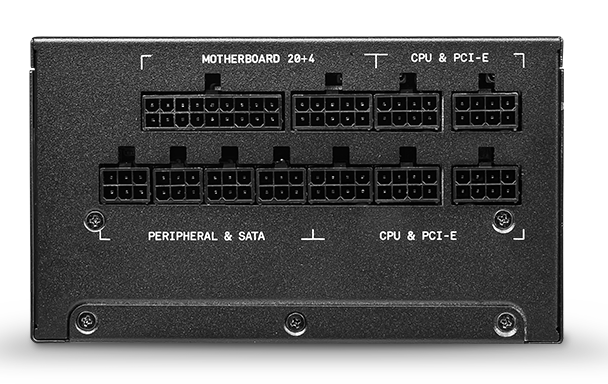 Use What You Need
The MPG A1000G's fully modular design means that only the connectors required by the build need to be used, significantly reducing cable clutter and simplifying the system's overall build.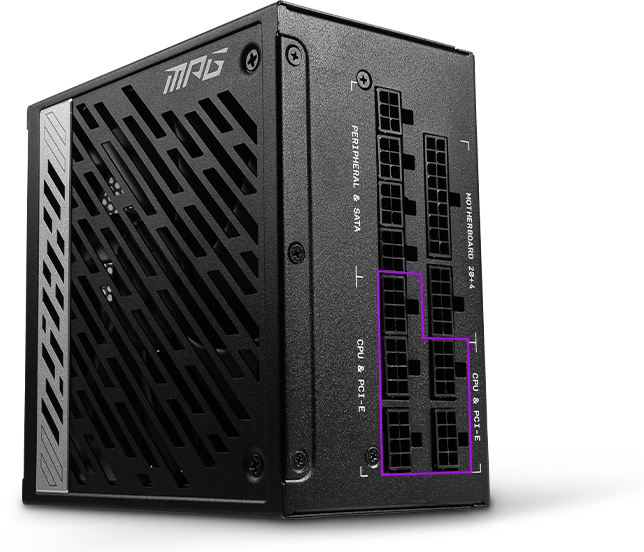 SINGLE-RAILED
The MPG A1000G's single rail supply of power can properly deliver the power you need. For high-performance graphics cards and CPUs, the MPG A1000G's 5 CPU & PCI-E slots are more than plenty.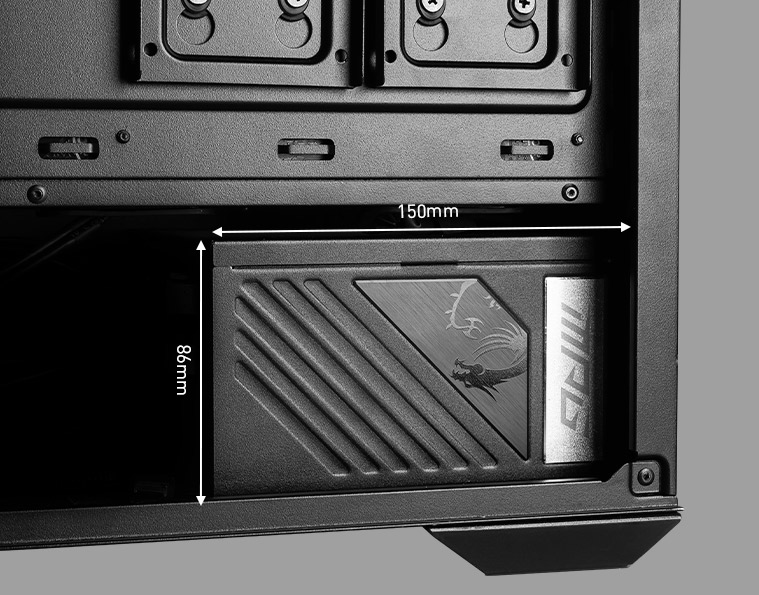 COMPACT SIZING
Smaller than typical PSUs on the market, the new ATX series PSU's compact sizing makes it an excellent fit for more PC cases.
CONNECTORS