GAMING RGB DESK – GAMDIAS DAEDALUS M1 – 150x66CM –
Out of stock
SKU:

DAEDALUS-M1-BR
Categories: ACCESSORIES, CHAIR-GAMING CHAIR, GAMDIAS, OFFERS
Tags: callofduty, DESK, diablo, fortnite, FURNITURE, Gamer, gamereview, gamergirl, gamerguy, games, GAMING, gamingcommunity, ivegaming, livestream, Nintendo, nintendoswitch, pcgaming, play, playfortnite, playinggames, PleaseForgiveMe, reddead, retrogaming, RGB, smallyoutuberarmy, TABLE, twitchstreamer, videogameaddict, videogames, winning, xbox, xboxone, youtubegamer, youtubegaming
DAEDALUS-M1-BR
GAMDIAS DAEDALUS M1 RED BLACK 150x66CM RGB GAMING DESK
GAME-CHANGER FURNITURE FOR GAMERS , ADJUSTABLE GAMING TABLE DESK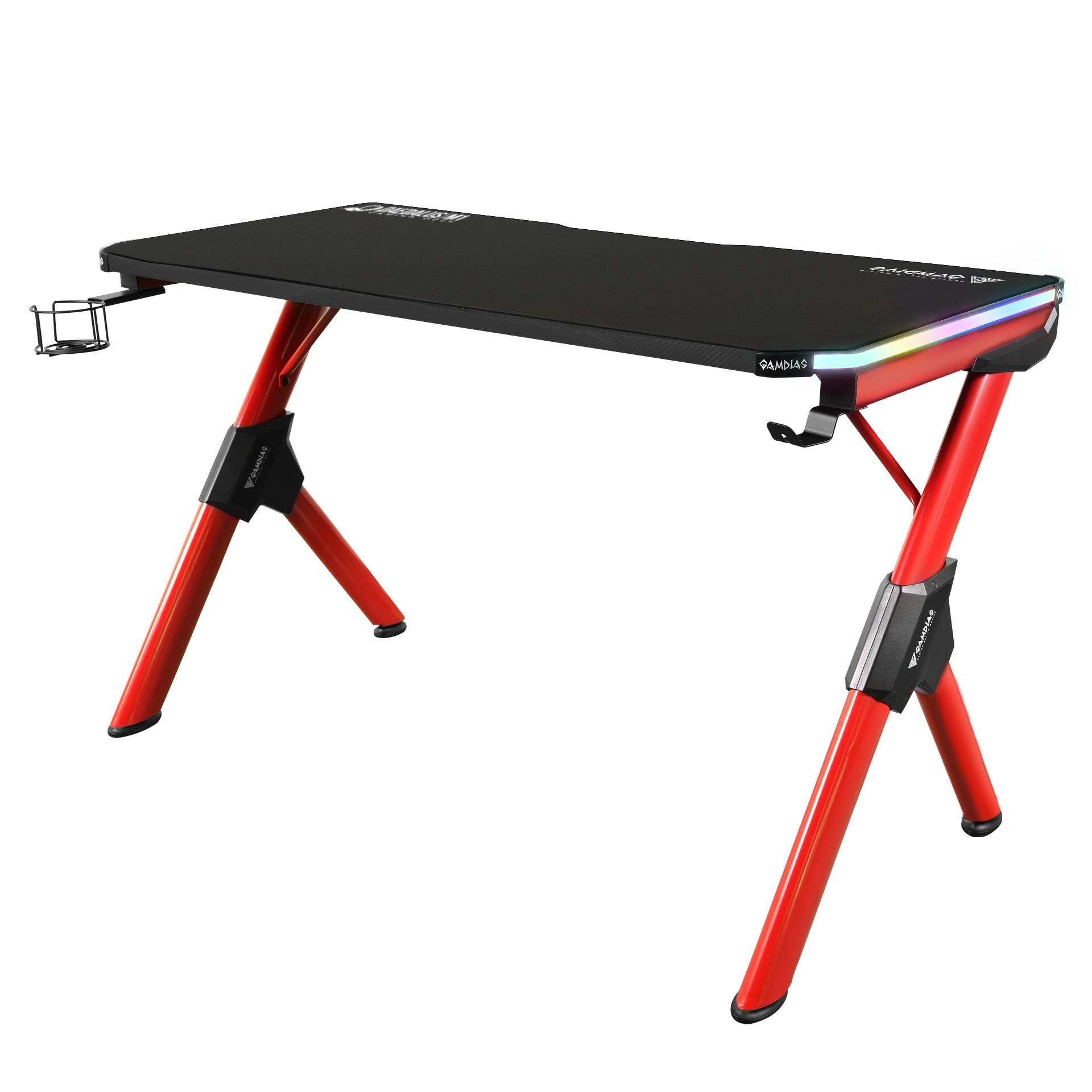 Two RGB Light Strips
Cable Management
Power Strip Holder
Waterproof Gaming Mouse Mat
Steel Frame Construction
Cup Holder / Headset Holder
GAMING DESK
Frame        Steel
Length         150 cm
Width          66 cm
Height          75 cm
Max. Load       100 kg / 220 lbs
DAEDALUS M1 is an RGB gaming desk that features a mouse mat-covered surface, an innovative structural design, and RGB streaming lights on both wings of the table to enhance your gaming experience.
CLEVER ARCHITECTURAL DESIGN
The desk has four adjustable knobs that can be effortlessly adjusted for it to stand erect and stay completely leveled on any surface.
TIMELESS CONSTRUCTION
Made of scratch-resistant Medium Particle Board (PB) and premium steel frame, the DAEDALUS M1 aims to be as sturdy as possible, accompanying you to countless game battles.