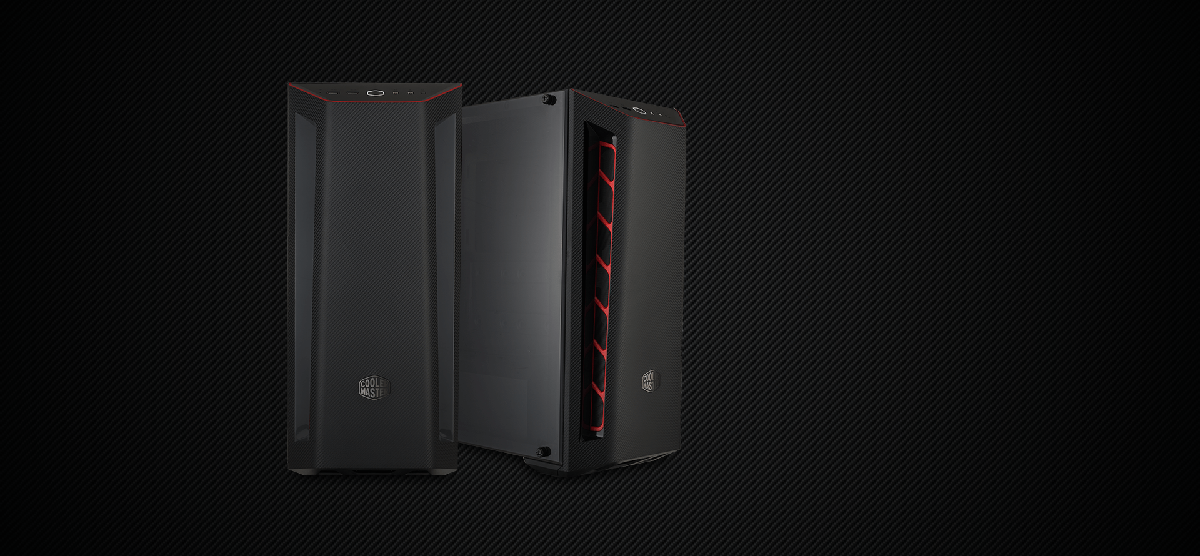 READY, SET, GAME.
With its racing-inspired look and well-designed interior layout, the MasterBox MB510L ATX Case is the optimal option for your menacing workhorse. It comes with an edge-to-edge transparent side panel, allowing a thrilling peek into today's RGB components. The chassis also provides spacious room to let you add up to six cooling fans and liquid cooling system for maximum thermal performance.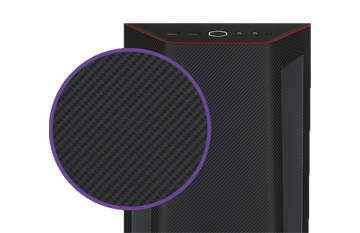 CARBON TEXTURE
Racing and motorsports act as an inspiration for the carbon texture design.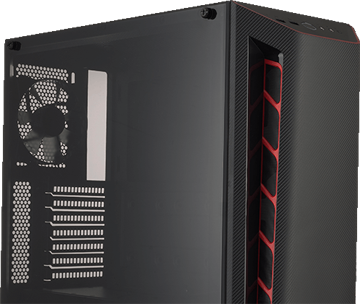 AGGRESSIVE INTAKES
Large intakes on each side of the front panel pay tribute to high performance cars.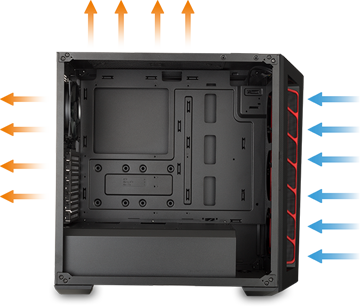 THERMAL PERFORMANCE
Optimized airflow due to the large intakes on each side of front panel and ventilation holes on top of the case.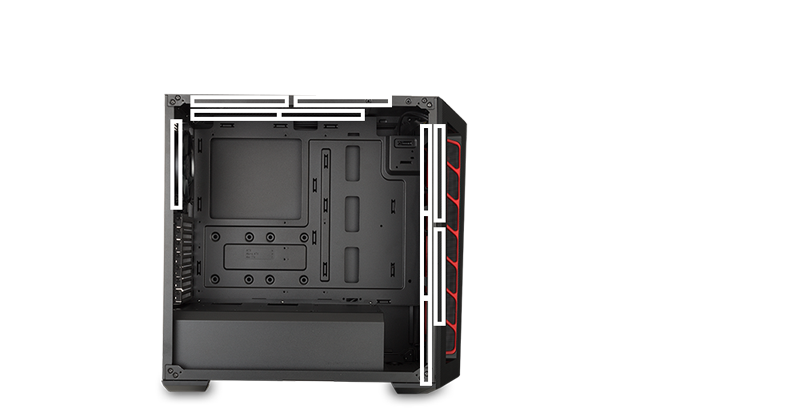 FAN AND RADIATOR SUPPORT
Front: Three 120mm or two 140mm fans and up to a 360mm radiator with a maximum thickness of 50mm without fans.
Top: Two 120mm or two 140mm fans and supports a 120mm or a 240mm radiator.
Rear: One 120mm fan or radiator. All to ensure you don't have to compromise on performance.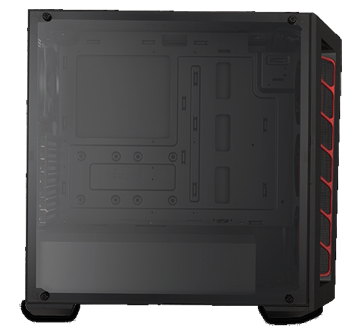 EDGE-TO-EDGE TRANSPARENT SIDE PANEL
Showcase your build through the transparent side panel.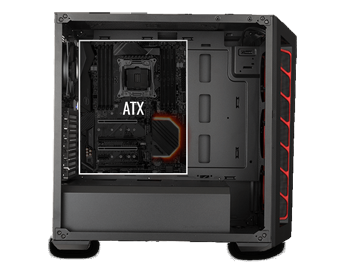 EXPANDING THE POSSIBILITIES
The spacious interior fits all standard motherboards for your gaming needs.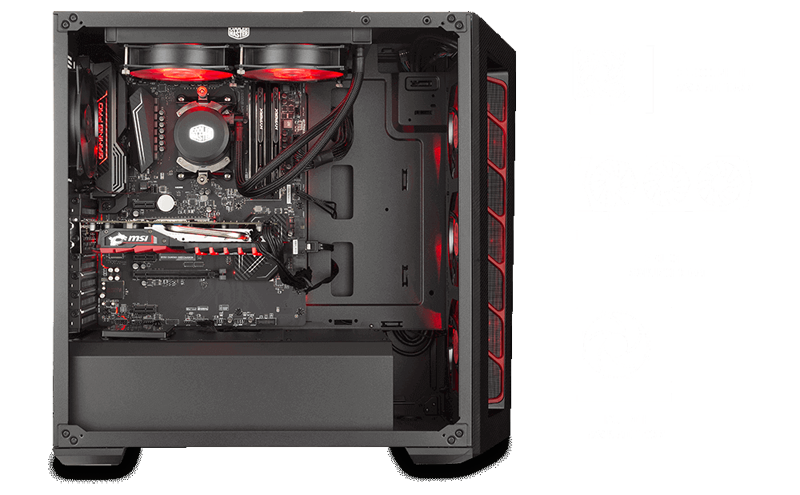 MAIN COMPONENTS CLEARANCE
The MB510L case supports CPU Coolers up to a height of 165mm, Graphic Cards up to a length of 410mm and Power Supplies up to a length of 180mm.